Focused Field Work
TRADITIONAL FIELD WORK, WITH A TWIST
Big or Small Projects, We Can Help
Field work is an essential part of any project, and at Hive we see these as opportunities not to only provide our clients with a service but also to train and mentor thr next generation of geoscientists using real world projects.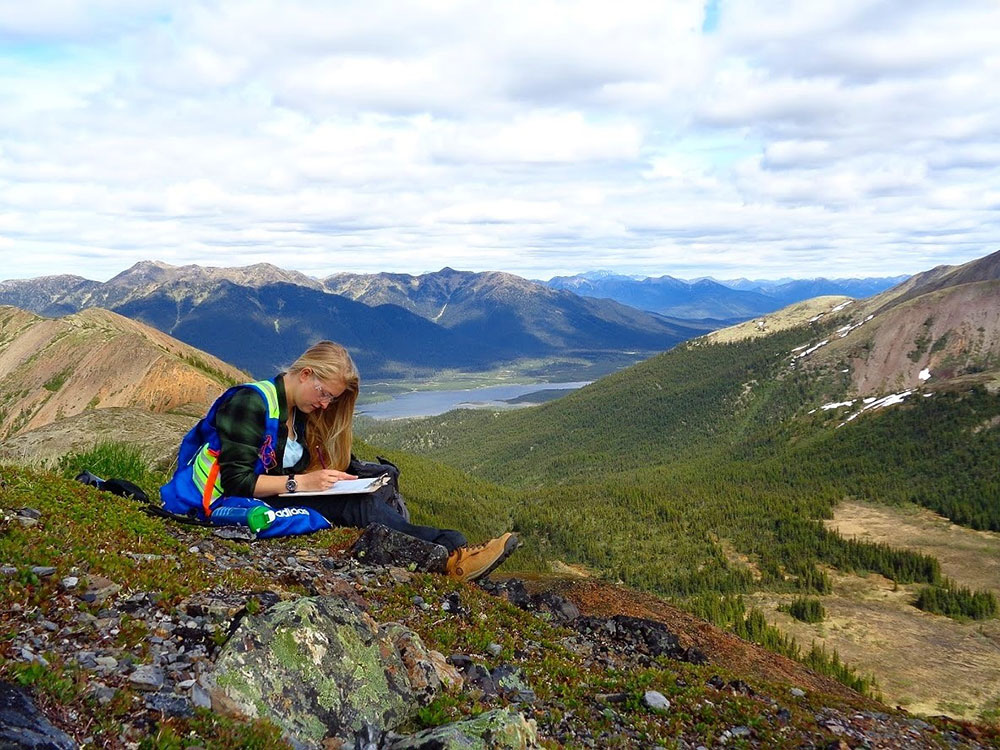 CASE STUDY
Strikepoint Gold
Strikepoint Gold is a Junior Exploration company with projects across the Yukon, Ontario and British Columbia. We have now worked with Strikpoint for several years helping them assess projects and, most recently, acquire the historic silver mine at the Porter Property in Stewart, British Columbia.
TOTAL PLANNING
Designing the exploration program, budget and hiring subcontractors to complete the work
PROJECT SUPPORT
Government liaison, permitting, Lands Management, First Nations outreach and community work
EXTENSIVE FIELDWORK
Surface mapping, drilling, trenching, geological modelling and environmental sampling across various sites
FUNDRAISING
Extensive client support to generate news releases, marketing material and presenting to investors
CASE STUDY
Confederation Minerals
The Newman Todd Project in northwest Ontario is a high-grade gold archean gold deposit that has been on care and maintanance for several years. With Confederation Minerals, Hive teams completed site visits, core relogging, site assessment and reporting to help the company plan any future work at the site.
SITE VISITS
Hive teams visited the project site to assess the conditions of the camp, historical core and to liaise with local suppliers to aid in reopening camp in the future
RESEARCH
Out of the field, graduates helped to collect data from old records and compile them into a new datanase to start remodelling the deposit
CORE RELOGGING
Guided by our senior staff, graduates relogged key sections of gold-bearing core to help understand the mineralization styles
CASE STUDY
Fireweed Zinc
Fireweed owns an advanced silver-lead-zinc property on the Yukon-Northwest Territories border. The deposits formed through seafloor venting and as such deposits are stratabound. The Hive team was on site for two weeks to remap the core of the resource area and contribute to the model and target generation.
STRATIGRAPHY
Mapping based on lithology and understanding the distribution of submarine landslides as marker horizons
MOSS STUDIES
Some moss species grow in areas rich in zinc, so collecting pioneer moss samples from across the site can be used as a mapping tool
PALEONTOLOGY
Macrofossils on site provide evidence of oxic / anoxic conditions that are key to the formation of ore zones
ILLUSTRATION
Complex lithology and paleoenvironments were summarised visually in a series of diagrams and illustrations to help convey ideas to the client
CASE STUDY
IDM Mining
IDM Mining owns the near-production Red Mountain Mine near Stewart in British Columbia. Hive was involved across several seasons completing mapping and sampling work both on surface and underground, as well as advanced mineralogy / metallurgical studies to support Feasability and Economic Assessments.
SURFACE MAPPING
Focussing on areas of ground exposed by recent glacial retreat, including the new discoveries at Lost Valley.
LOGGING SUPPORT
Providing assisstance to the IDM geological team for core logging and geotechnical work.
ADVANCED MINERALOGY
Samples were collected from surface, underground and drill core for QEMSCAN work, results then being interpreted by Hive.
CASE STUDY
Waterton Global
Waterton Global Resource Management is a private equity firm that specializes in the metals and mining sector. The firm's unique, integrated institutional platform combines in-house project evaluations, mining operations and asset management expertise to generate superior returns for its investors.
DATA COMPILATION
To assist analysts at Waterton, Hive compiled all project data available into a single database for easy manipulation and study.
DIGITIZATION
Several projects had extensive handwritten drill logs and assay records. Hive teams converted these manually into workable spreadsheets for modelling.
CASE STUDY
Commander Resources
Commander Resources is a junior exploration company with several generative projects across North America. Hive was approached to compile a series of old data and maps for their Sabin Project in Ontario.
DATA COMPILATION
Hive team members took old hand-written logs and converted them into useable digital formats.
MAP CONVERSION
A series of old historical maps for the site were scanned in and digitized into shapefiles and generated new geological maps of the project area.
CASE STUDY
Blue Mountain Minerals
Blue Mountain Minerals held the McConnells Jest property in the Silvertrail area of the Yukon. The project was staked by a prospector, but he needed help deciphering the geology and unlocking the potential. Through our work, this property was acquired by a junior explorer.
PROJECT PLANNING
Guidance for the claim holder on how to best proceed in a way that maximised his budget and ensured the best data was collected
REPORTING
We assissted the claim holder in writing annual reports and a technical NI 43-101. This also led to permitting help and environmental planning
TARGET GENERATION
Working with the data, we helped to generate several targets of interest on the property that were subsequently drill tested
CASE STUDY
GPSS Philippines
The Global Partnership for Sustainable Solutions is a United Nations backed project that looks at land use and impact in test areas within Mindanao Island in the Philippines. Data from the Hive project was fed directly into the New York based iniative and used for planning their field operations.
DETAILED STUDY
Hive team members compiled a 400 page report that covered all aspects of the test area, from geology to socio-economics and environmental concerns
STANDARD PROCEDURE
We developed a range of Standard Operating Procedures for sample collections that could be trained into the local workforce and volunteers within the test site
ALTERNATIVE PROCESS
Local miners are using mercury to extract gold from ore rocks, which is detrimental to their health and that of the local ecosystem. Hive studied these methods, their impacts and suggested alternatives