Andy Randell, PGeo

CEO & Principal Geoscientist
Andy is a professional geologist living in Vancouver who is tailoring his career to bring change to the minerals exploration industry. Since 2014, he has established his consulting business, SGDS Hive, which takes on graduate geoscientists and mentors them through a variety of exploration projects to help engage and educate the next generation of geologists. He also started a non-profit society, Below BC, to provide outreach to the public around Earth Science topics, which now serves several thousand people in British Columbia each year. Andy was awarded the Bedford Young Mining Leaders Award from the Canadian Institute of Mining, Metallurgy and Petroleum in 2016 for his ongoing contributions to the industry. He gained his bachelors degree in Environmental Geoscience from the University of Cardiff (Wales). Outside of his own businesses, Andy also sits on the Mentoring Committee for Engineers and Geoscientists British Columbia and the Geological Society Committee for the Canadian Institute of Mining, Mining and Petroleum and has several other community volunteer roles beyond the exploration industry.
Scott Dorion, PGeo
Senior Geologist
Scott graduated with a Bachelor of Science in Geology from the University of Alberta. He has actively been pursuing a career in mineral exploration since his first field summer as a soil sampler in 2007, where he was exposed to the Yukon wilderness and got a taste for the outdoors. Yukon-based exploration programs shaped Scott's early career from 2007 to 2013. After 2013, Scott traveled around the better half of southern Asia and ended up landing in Perth, Australia, where he worked for a geological consultancy for nearly a year, with fieldwork based in the East Pilbara. After his Visa expired, Scott continued his travels through Central America and eventually ended up back in Canada, working in northeastern British Columbia's Gataga district. The following season was spent on Baffin Island doing regional reconnaissance for a private company. Scott joined up with Hive Geological in January of 2017 and has now worked in the Yukon, British Columbia, and Peru on several commodity types. Scott is a registered P.Geo in British Columbia and Alberta, currently a director of several publicly traded companies, and the project geologist for StrikePoint Gold. When not exploring for mineral in some remote corner of the planet, he hangs his hat in Cumberland, British Columbia.
Abbie Wright
Project Geologist
Abbie has more than 10 years experience as an exploration geologist and graduate researcher. She has worked in open pit and underground operating mines and fly-in exploration camps. Additionally, Abbie has dealt with a diverse range of geological ages and deposit types from structurally complex, highly altered and sheared Archean and Paleozoic volcanogenic massive sulphide, gold-copper Mesozoic porphyry in British Columbia, to intrusion-related gold, and 5 element vein deposits.

Her specialty is the intersection of geology and geochemistry. She enjoys deciphering the complex interplay between hydrothermal alteration, primary and secondary mineralogical processes, volcanic and plutonic activity, and major, trace, and rare earth element behaviour of ore deposits using knowledge and skills gained during her studies at UBC (BSc Earth & Ocean Science) and refined during her post-graduate research with the Geological Survey of Canada–INRS-ETE in Québec City (MSc Geology & Geochemistry). She loves the challenge of interrogating geochemical and geological data to ponder observations on the ground, in drill core, under the microscope, and within the datasets in order to hypothesize on the cause and effects of host lithology, mineralizing fluids, and changes in rock chemistry.


In between (and sometimes during) field work, she can be found at one of her favourite swimming spots or reading to her nieces.
Christopher Moll
Geologist
Chris graduated Bachelor of Science in Geology from the University of British Columbia in 2016 and comes from Nelson, BC. Initially choosing to study chemical engineering, Chris switched to geology, realizing its opportunities to work outdoors are unrivaled by most other careers. His career began working in an oil & gas lab at UBC where he worked until taking a leave to go soil sampling in the Caribou Region of British Columbia. Once the field season finished, he continued at the lab until leaving to start a geotechnician job in Northern BC's Golden Triangle. After switching to core logging mid way through the season, Chris got experience with lining up and shutting down drills. He quite enjoyed the Stewart area for its natural beauty and has since worked at several projects in the Stewart area. Recently he travelled to New Zealand for close to four months, hiking & walking around the country from the beaches to the mountain tops. Returning to Canada brought several job offers and he ultimately chose SGDS Hive. Since then he has honed his skills in logging, fieldwork, arcgis, and he recently began to manage small teams.
Robin Sudo
Lands Manager
Robin is our superstar lands and claims manager. Robin has been with SGDS / HIVE since 2017, and brings 36 years of experience in the mining industry with her. She has worked with both Major and Junior companies in her time and is well versed in their lands and financial needs.

Robin's managerial, financial, technical and administrative knowledge has made her a valuable member of our team, bringing an important aspect of the industry in easy reach for our clients.

Robin lives in the Kootenays with her family where she is able to enjoy time in the outdoors. She is a great singer and, if asked, will tell you an amazing joke or two.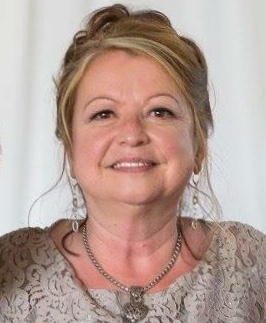 Jennifer Sly
Office Coordinator
Jennifer's experience in adult education, client services, operation management and event planning have been combined in her position as the office manager at HIVE. Jennifer graduated from Simon Fraser University with a degree in History and English. She has spent time living in the U.K and Japan. Jennifer has a genetic predisposition to rock collecting. Her childhood was spent hanging out with her dad hiking and going on beach walks resulting in pockets bulging with rocks and shells. Family trips included visits around B.C. and to many U.S. National parks including Needles, the Badlands, Arches National Park and Devil's Tower National Monument. Jennifer has been known to mail one or two boxes filled with rocks back from various vacation spots. Please don't ask her what her favorite rock is.
LEARN MORE
Dobby
Therapy Dog
Dobby is a recent addition to the team! Rescued from the streets of Mexico, he is now settled into his new life in Canada! He will want you to play ball constantly with him, or possibly just crawl on your lap and have a cuddle. Either way, he is good therapy! He comes to the office most days to hang out and will undoubtedly be in the field with us too! Given his love of chasing birds and squirrels, we think he will adjust well to the Great Canadian Outdoors! One talent he is starting to develop is the ability to find sulphide samples "blind" hidden under cups - hopefully he will earn his salary sniffing our polymetallic veins in the future! Dobby is always open to gifts of tennis balls, milk bones and any meaty treats if you are coming by!
Jacob Moffat
Digital Media / Below BC
Jacob deals with all of our digital technology - from our 360 cameras to landscape GigaPans!

Jacob has been with SGDS / HIVE since October of 2018. He was hired originally thanks to funding through the MIHR Green Jobs Program.

Jacob splits his time between Below BC and SGDS / HIVE. His focus is on building the Below BC website with the goal of bringing the hidden collections of museums, exploration groups and private individuals in British Columbia to the public.

Jacob graduated from Dalhousie with a Bachelor of Community Design. He has a background in educational outreach and has worked with Indigenous communities as an archeological field technician.
Working with SGDS/HIVE has allowed Jacob to explore his interest in rocks and minerals.